Suzanne Warmack ~ Owner/Trainer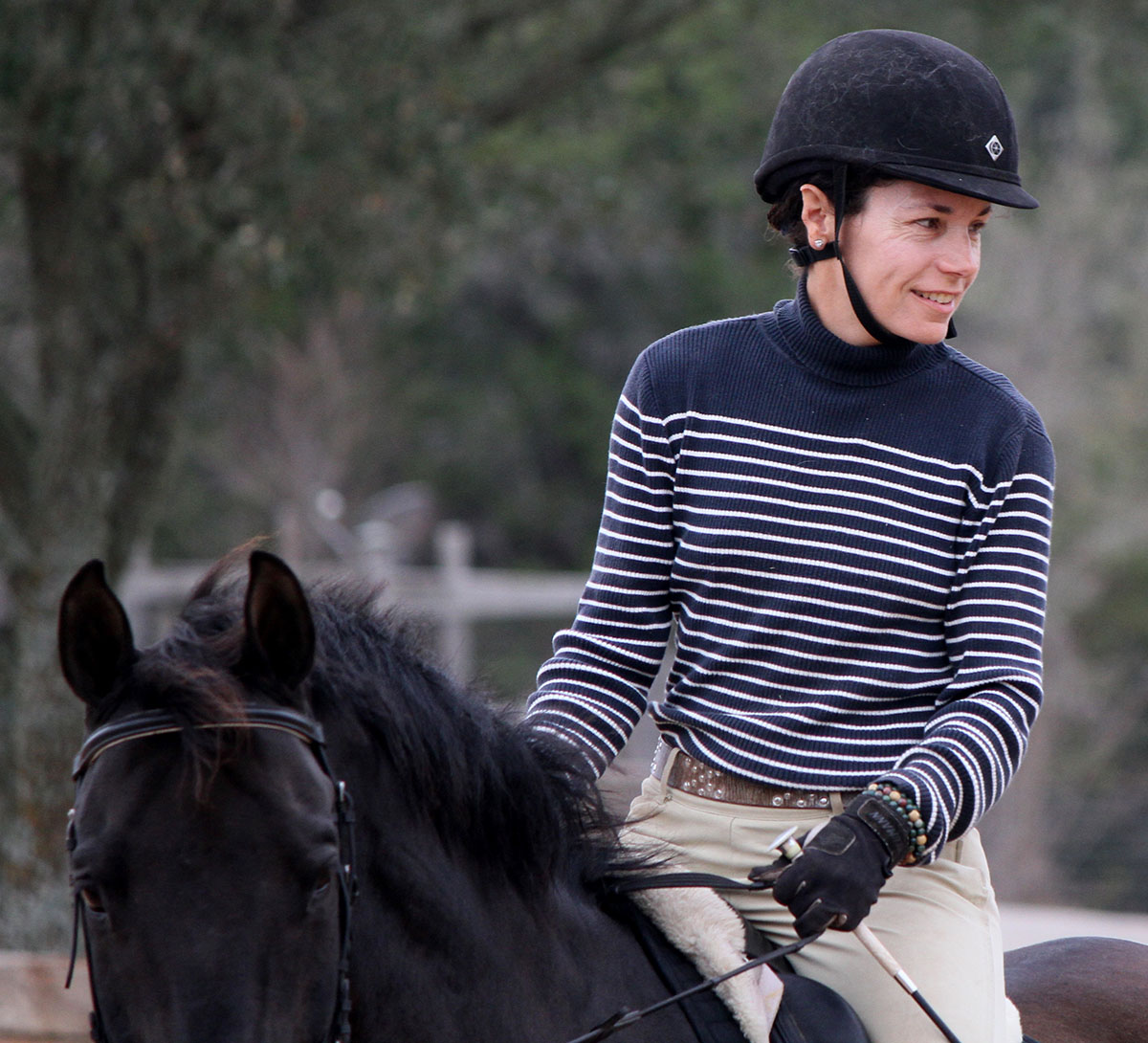 With 50 plus years of riding and competing under her belt, Suzanne has gained a broad range of experience. Born into a Horse Racing family (Landy Stables of Chicago, Illinois), Suzanne's first experience on a horse was at about 18 months of age when her father put her on a horse in the Winners' Circle at Arlington Park Race Rack. That was it! All she could talk about was horses from that point on. After years of pony rides, lessons began at Blue Ribbon Stables. Later, Suzanne became a member of the Wayne-DuPage Hunt Pony Club and the Wayne DuPage Hunt where she got her first taste of true horsemanship. As a junior rider, Suzanne competed all over Illinois, Wisconsin, Michigan, Missouri, and East Coast. Over the years, Suzanne has had some amazing trainers who have influenced her education and have inspired her. Working with the likes of Tommy MacIntyre, Janet Christie, Charles McDaniel, Colonel John Russell and Richard Zimmerman on a regular basis have shaped her as a rider and competitor. Clinics have also been an important experience. Over the years, Suzanne has participated in Jumping and Equitation clinics with Conrad Homfeld, Michael Matz, Kip Rosenthal, and Jane Healey. Suzanne encourages her students to participate in clinics regularly. In 1973, Suzanne began studying Dressage at Lamplight Equestrian Center and competed in a few shows. Today, she continues to study Dressage and frequently brings FEI Level Clinicians to Bel Canto. Suzanne believes that the best trainers continue to learn, study, and share their knowledge with their students. Suzanne has competed on the THJA "A" Circuit since about 1984. Since 2000, she has proudly served on the THJA Board of Directors. She is now the newly appointed President of the THJA 2018-2020. Suzanne has been teaching since 1977. As an advanced Pony Clubber in Illinois, part of her learning experiences included working with handicapped and disabled riders in the area. Since then, she has volunteered with Special Olympics both in Illinois and in Texas. In addition to riding, Suzanne has a career in Advertising and Marketing. She is also a Certified Personal Trainer, Marathon Coach, and musician. Suzanne can be heard playing Chamber Music with her quartet The Dripping Strings and with The Starlight Symphony Orchestra in Wimberley, Texas
Reinhard A. Dorsch ~ Visiting Instructor/Clinician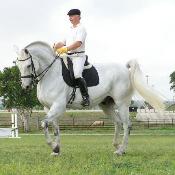 Reinhard A. Dorsch is an international FEI-level trainer, competitor and coach who has shown, trained and instructed in Germany, Austria, Canada, Mexico and the USA. His students have been very successful at shows, including several National Champions. Mr. Dorsch competed in Dressage, Jumping and Combined Training in Europe and Mexico. In the USA, he was the Head Trainer of riders and horses of the touring World Famous Lipizzaner Stallion Show for five years and continues to train for them on occasion. His philosophy reflects a classic training style, and he believes in training correctly from the beginning in order to achieve true harmony with the horse. He and his students have enjoyed success at all levels of showing. For more information, visit his web site at www.classicdressagetraining.com.
Stephanie Dunn ~ instructor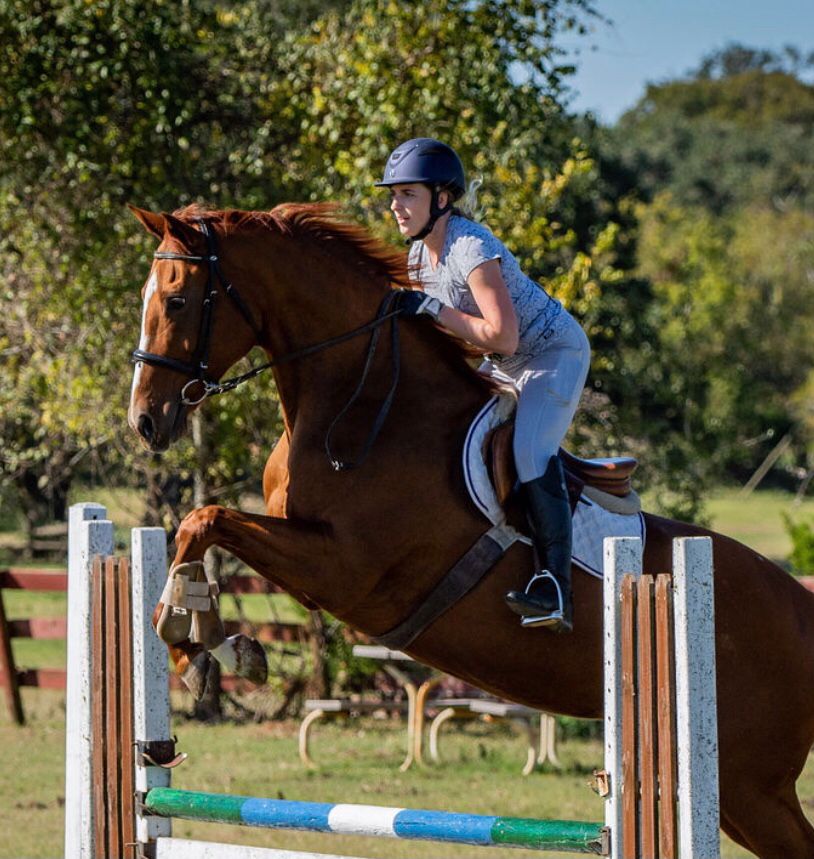 Steph joins us from Cambridgeshire, England, with over 25 years of her 30 spent either in the saddle, beside a horse, or daydreaming about being there.
First plonked on her naughty first pony named Teddy aged 5, she's had a riding history borne out of pony club and hunting, which progressed first to eventing and more recently, dressage. She has owned and ridden horses varying from 11hh2 natives to 18hh1 warmbloods and is happiest around anything that has four legs and whinnies.
Following university Steph co-founded and managed a small competition yard focused on dressage where she worked as head groom, ground worker and schooling rider. It was here that she received training from UKCC level 3 dressage coach Matthew Cox; from whom her interest and appreciation for the extent a rider's balance, seat, and clarity of aids influence every horse's ability to perform. You can expect her to work on your ridden position, use of leg (timely!) and hand (less!), the 'how's and 'why's of the aids, and your overall functionality as a rider.
Steph has extensive experience rehabbing horses from the ground following injury which has given her a keen eye for correctness. She attended numerous clinics for eventing and dressage in the U.K: memorable highlights being held by Emma Hyslop, Laura Collett, and Niki Tottman, all aimed at producing confident, competent horses through the levels. This training, along with many years of personal experience, will inform how Steph will tailor your sessions with exercises to challenge your skills and improve your horse's way of going.
Steph will actively encourage positive and intentional riding, with the aim of increasing confidence in your capabilities and the partnership you have with your horse.